Collaboration between Government of Rwanda and UN Refugee Agency has turned Mahama refugee settlement into a model town two years since opening.
Since being opened by the Government of Rwanda and the UN Refugee Agency (UNHCR) just two years ago, Mahama is today a model settlement that sets the standard for other camps in the country and even beyond.
Mahama continues to grow in order to accommodate new arrivals who are fleeing from Burundi into Rwanda every day. Despite being Rwanda's newest refugee camp, Mahama is by far the largest, hosting over 53,000 individuals and counting in a sector which is home to 23,000 generous Rwandans.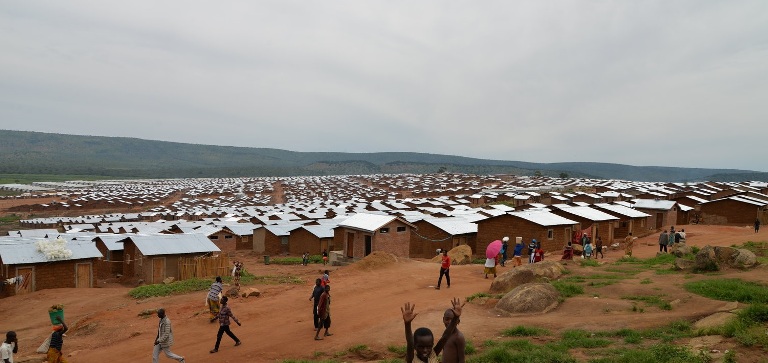 Locally, the camp is often referred to as the "13th Sector" of Kirehe District in Eastern Province. The cordial relationship and warm welcome accorded to refugees by the host community have seen the local Executives Secretaries and the Mayor frequently joining UNHCR and MIDIMAR at the camp during important events and high-level visits.
During the first weeks of the Burundi refugee crisis in April 2015, UNHCR and the Ministry of Disaster Management and Refugee Affairs (MIDIMAR) with their partners had to quickly deploy teams to establish emergency communal shelters, temporary water systems and emergency health clinics to enable the huge numbers of arriving refugees to live in basic safety and dignity.
Today, two years later, Mahama camp is almost unrecognizable, having transformed from a panorama of plastic tents and temporary infrastructures into what appears to be a model village where services are available to refugees and host community members alike.
Various projects have been developed to improve living conditions inside and around the camp. In the beginning, UNHCR provided health care for refugees under plastic sheeting, but today it operates two solid health centers with its partners and this has led to improved access to quality health care for both refugees and the local population alike.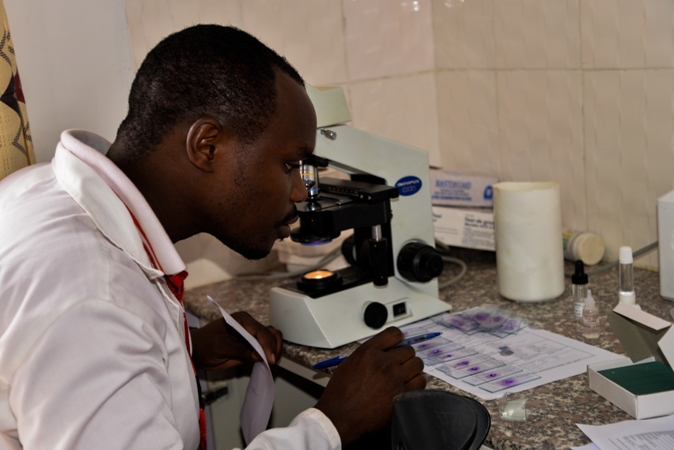 Rwandan doctors and Burundian nurses mingle within the health center corridors, supporting patients daily, while cases requiring secondary and tertiary level care are referred to the local hospitals. For over 30,000 refugees living in urban settings, the Government is working on a plan to ensure they can access the national health insurance scheme.
During the initial outbreak of the emergency, UNHCR and partners relied on costly trucking of water in order to reach the daily minimum standard, before constructing a temporary water treatment system which purified surface water from the Akagera River. UNHCR and partners constructed a permanent water treatment plant to provide sufficient water to the growing population of refugees. A pipeline to the surrounding host community—located in one of the driest areas of the country—is under construction to ensure they also benefit and get access to running water.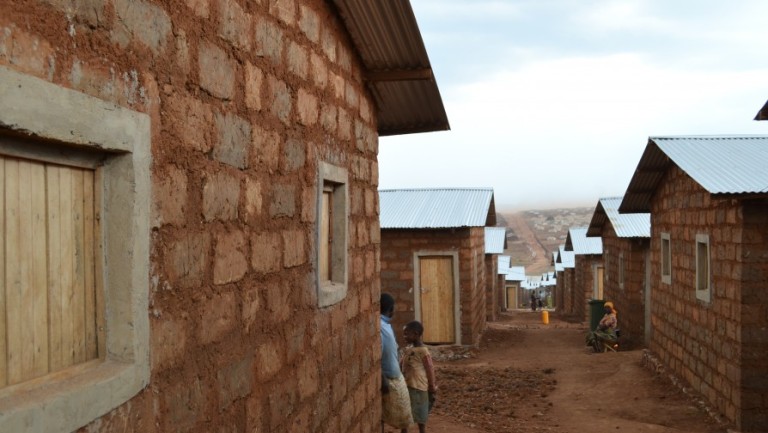 UNHCR and its partner have constructed more than 190 classrooms in the local Paysannat school, and today in partnership with MIDIMAR and Ministry of Education all schoolgoing-age refugee children in Mahama are integrated into the national school system and have access to education alongside Rwandan students from the host community. Kepler is also providing orientation classes in the camp for students who have been accepted on scholarships to study higher education in Kigali and obtain American-accredited university degrees without having to leave the country.
To promote the empowerment of women refugees and mitigate risks of sexual and gender-based violence, MIDIMAR, the Ministry of Gender and Family Promotion, and UNHCR opened the Women and Girls Opportunity Centre last month, which will host different activities such as soap manufacturing, weaving and tailoring, offer a computer room to connect refugees in Rwanda to other women around the world, and counselling rooms and offices for women's cooperatives.
UNHCR has partnered with a social enterprise to provide access to export markets for for refugee women artisans, building on their existing skills in basket weaving to sell their products on the international market. Thus far, 50 refugee women have been assisted in forming a registered cooperative that has now made 6 shipments of exports to the USA that are being sold through an online store (see here: https://shop.indegoafrica.org/products/copy-of-plateau-basket-rp13). With support from MIDIMAR and UNHCR, the camp today features a vibrant market where refugees and host community members can get a haircut, shop for groceries, or catch the latest football match.
Research conducted in Rwanda by University of California and University of Maastricht demonstrates that refugees contribute positively to the local economy through job-creasion and economic spill-over effects, and Mahama is no exception, with an expanded market for goods and services since the arrival of the refugees, benefitting Rwandans and refugees alike.
The achievements that have been made in Mahama over the past two years—and also in the five camps hosting Congolese refugees—would not have been possible without the excellent cooperation between the Government and UNHCR. Recently the Government of Rwanda Leadership Retreat issued recommendations which will serve to improve the situation of refugees in the country, and UNHCR sees these recommendations – such as finding alternatives to firewood and discontinuing the use of plastic sheeting – as not only challenges but opportunities to work with the Government to respond to refugee situations in new, innovative ways that can serve as a model for other countries.
Refugee situations all around the world require safeguard of humanitarian character of asylum and refugee camps. Indeed a draft joint strategy document has been submitted to the Government and it is currently being reviewed. A solid and strong partnership as well as a harmonious approach between Rwanda and UNHCR has led to provision of exceptional services to refugees in all camps to the extent that Rwanda is an example to follow in numerous fields.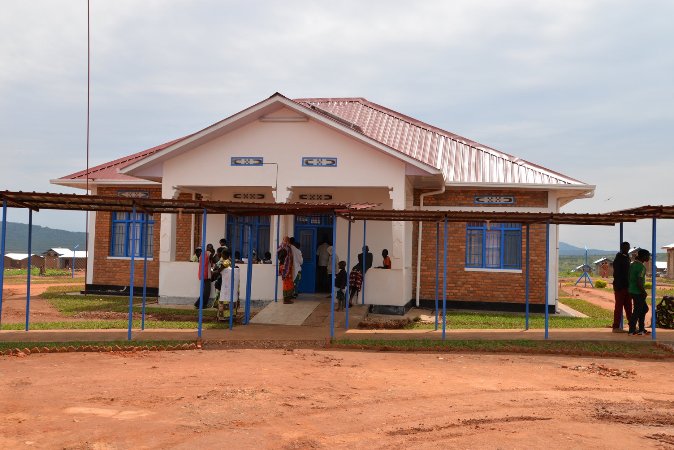 As the sun sets each day at Mahama camp, hundreds of refugee are seen re-entering the camp after a day's work at the local community, local markets or from learning in the nearby school. These activities help give to refugees a sense of the normalcy that they once experienced in their home country. The freedom of movement, the access to modern schools, health services and ability to interact freely with the host community can only be attributed to the existing peace and good relationship between the Government of Rwanda, UNHCR and international community.
Mahama camp opened on 22 April 2015, following a sudden mass influx of refugees from Burundi who were fleeing violence related to the presidential elections. In a span of just three weeks – between 1 April and 22 April, there were already 9,500 Burundian refugees in urgent need of life-saving humanitarian assistance. The number of Burundian refugees in Rwanda today stands at nearly 84,898, of which two thirds are living in Mahama camp.
UNHCR – Rwanda Operation
Kanda hano ujye ubona amakuru y'iwacu kandi isaha ku isaha kuri Facebook no kuri twitter
intyoza.com